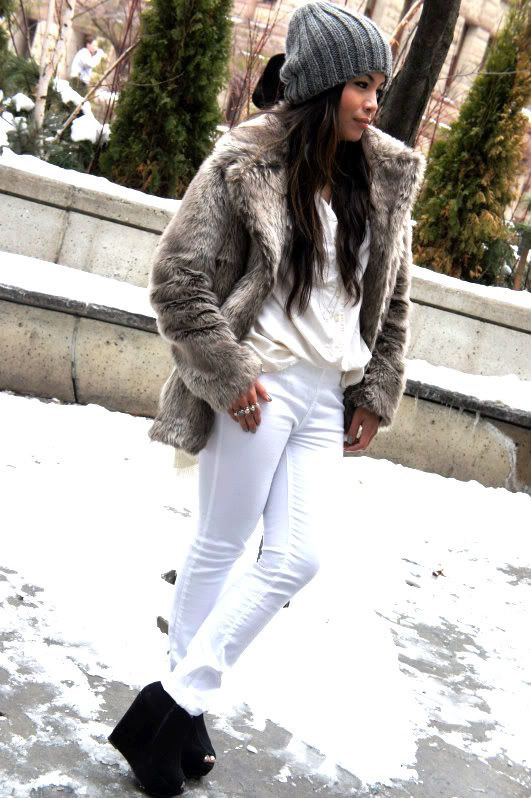 Forever 21 faux fur coat | H&M cardigan | vintage shirt | Zara jeggings and beenie | Mimosa platforms
Hi my lovelies! I gotta say, I know it's not Spring yet, but I really felt like rockin' an all-white outfit (whites are the upcoming trend for Spring/Summer 2011), and I think it turned out great! I had to play with the photo's lighting, beacuse they all turned out dark due to the gloomy weather here in Toronto.
The faux fur coat is an absolute fave of mine! It looks good in casual or sophisticated outfits and it's really warm!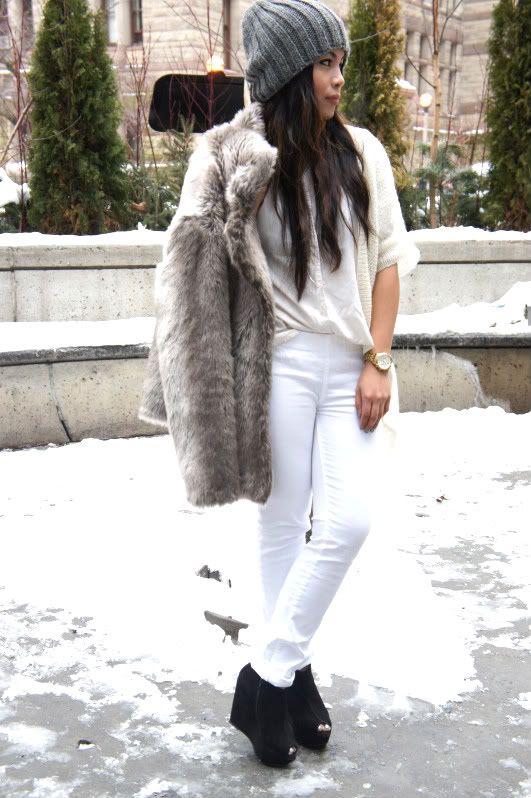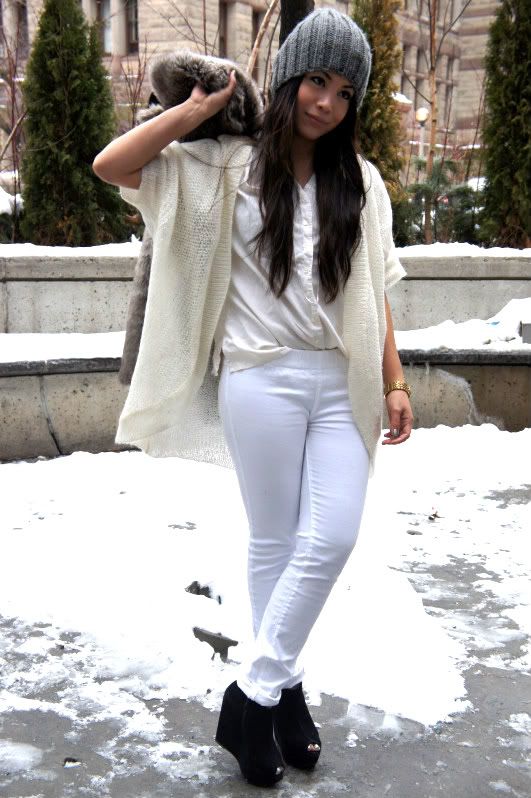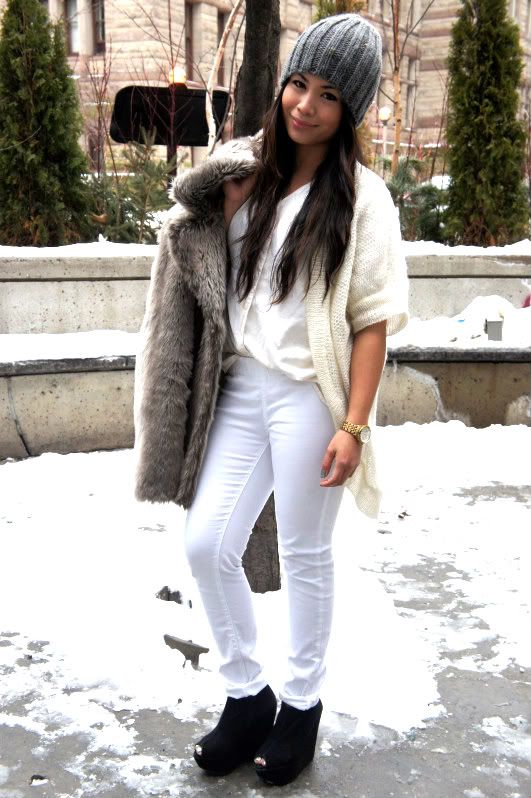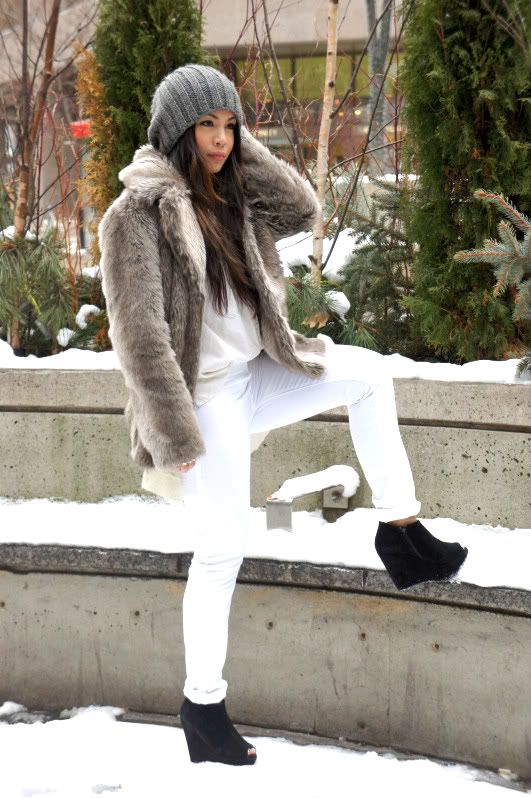 My platforms are not exactly weather-appropriate, but I have always thought that dressing for the weather is overrated, LOL - I know, I'm a little crazy!