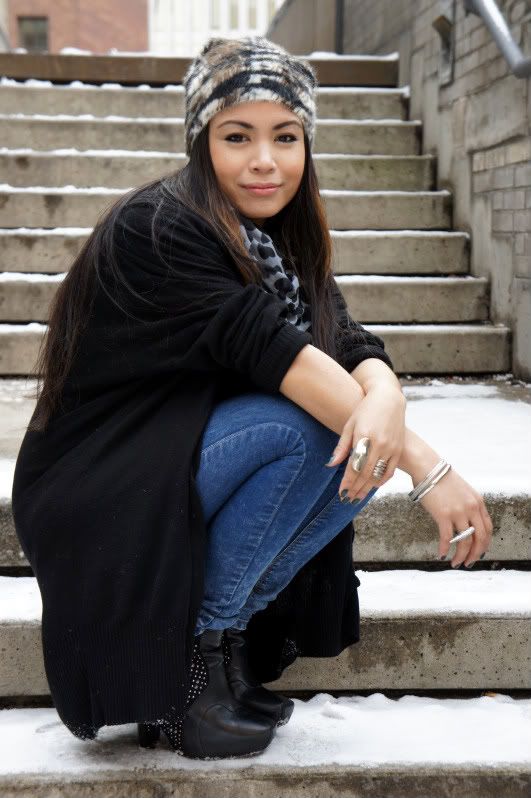 Silence and Noise top | Forever 21 jeans | Zara cardigan and scarf | H&M beanie | Sam Edelman booties
Don't you just love Fridays? I already have my weekend kinda planned and it involves exploring College Street West and Queen Street West (so excited)! Everytime I am in a car or the streetcar that passes through these streets, I see these beautiful and quaint boutiques with windowcils decorated with chic clothing, interiors, pastries, jewellery, and so many more that I can't wait to finally discover. I am also going to stop by some vintage shops and second-hand stores for some hidden treasures.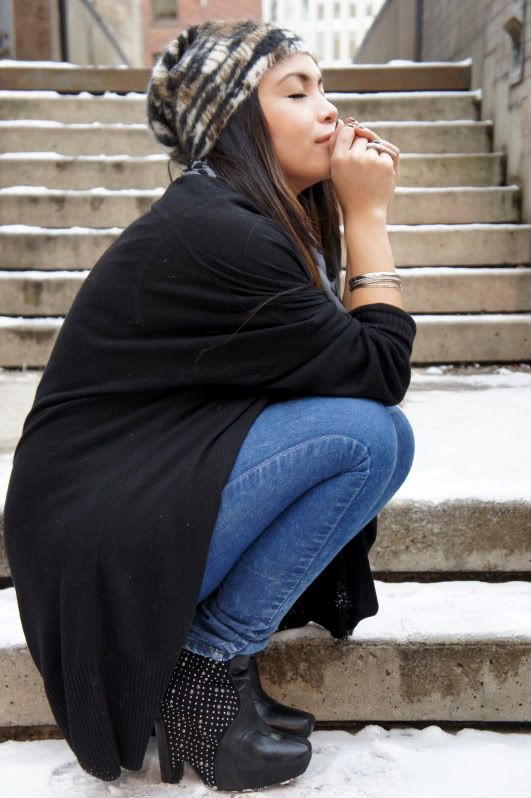 Made Her Think knuckle buster | Aldo rings | vintage bangles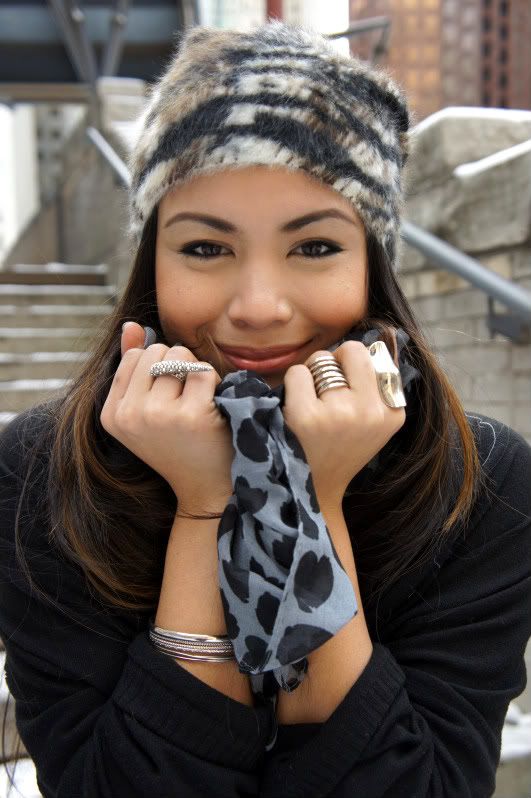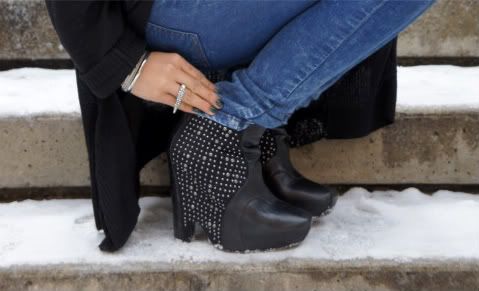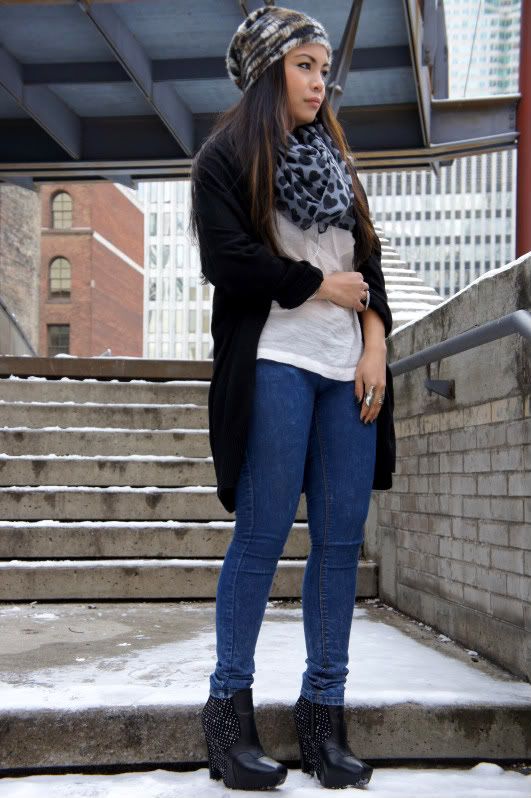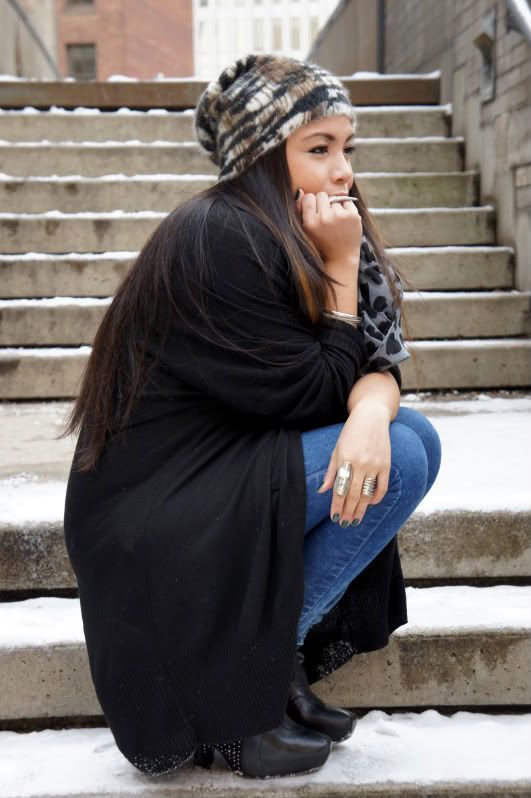 I know I've worn this oversized cardigan over and over again, but it really is the most practical and comfy cardigan in my closet, thus far (hunting for knitted oversized cardigan in grey).
And I am just in-love with my Sam Edelman boots.
I will let you all know how my weekend goes and I hope that you all have a lovely weekend as well!