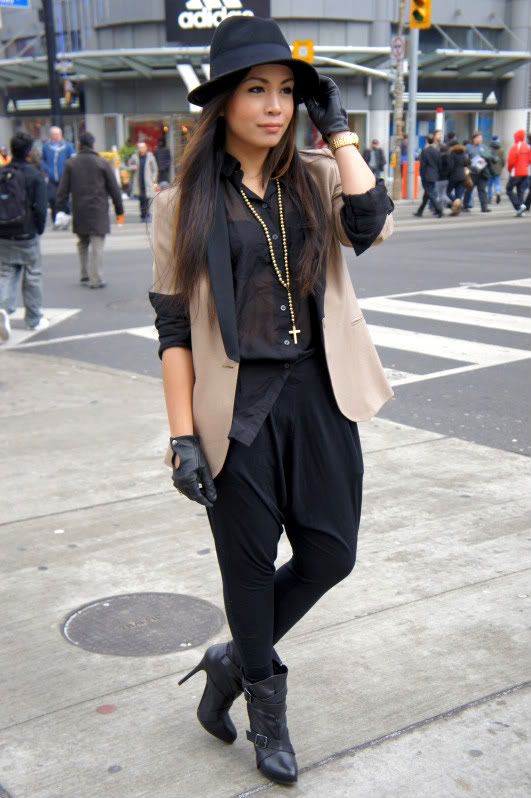 Zara blazer | Forever 21 harems | H&M shirt and hat | Aldo booties | FCUK gloves
Yonge and Dundas is one of my favourite shopping areas in Toronto (I am here everyday, lol) and it helps that I work just down the street. This area is filled with high-street stores like H&M, American Apparel, Forever 21, Aldo, just to name a few. You can also find restaurants such as Milestones, Jack Astors, Woo, Spring Rolls, Hard Rock Cafe and so on, where, in the summertime, can overlook this great city. And when you are done shopping or before you meet up with friends for a cocktail, why not go see the latest flick at AMC theatres!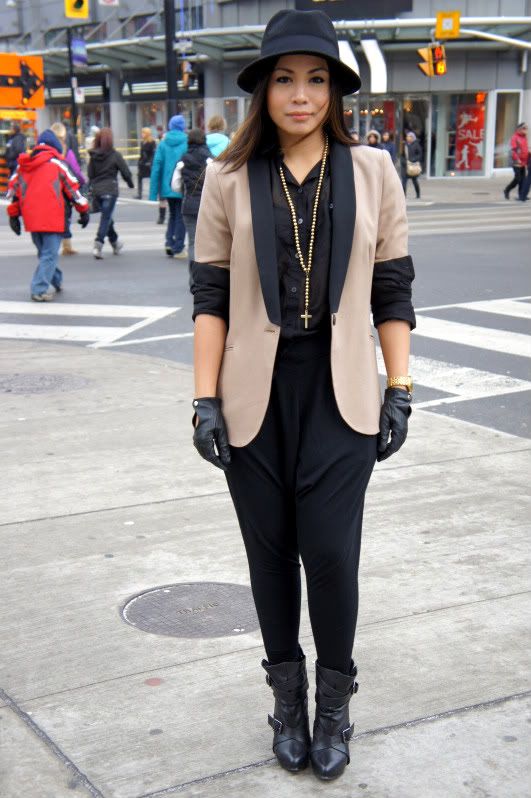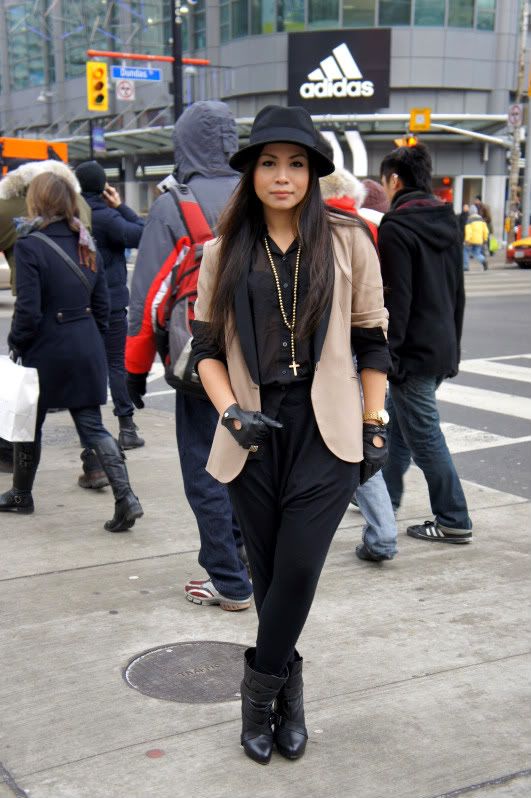 Check out Yonge and Dundas, but before you do, make sure that your wallet is full and your tummy is empty!