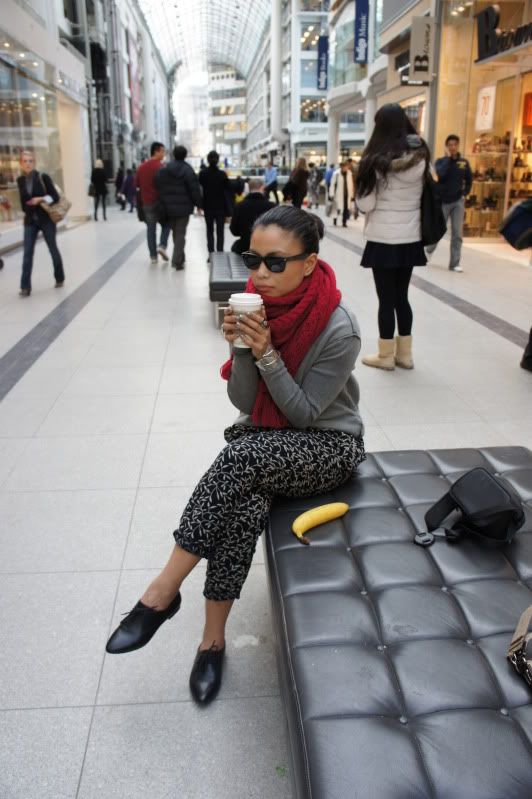 TNA Sweater | Express scarf | Forever 21 pants | Aldo oxfords
I spend time in Eaton Center more than at my own apartment (is that sad?).
My girls and I went to Dazzling Lounge last night (our regular Thursday spot) and had a fantastic time, as always. Except that the next morning, I'm left feeling borderline hungover because of the $33 Cabernet Merlot bottles we get and the Red Dragon roll that I always eat, to the point that the waitress, Mary (hi Mary!) don't even have to ask what I am having for the night. The other sad thing is that everytime I want to take photos of the night at Dazzling, my camera battery coincidentally is always at 15% or less. I do promise, however, that the next time I am there, I will share the event with you as it truly is such a fun place to be. Let's just say that there is a phenomenal live band that covers the greatest R&B hits and the best djs in the city, with guests appearances from celebrities (you really don't know who is going to turn up that night)!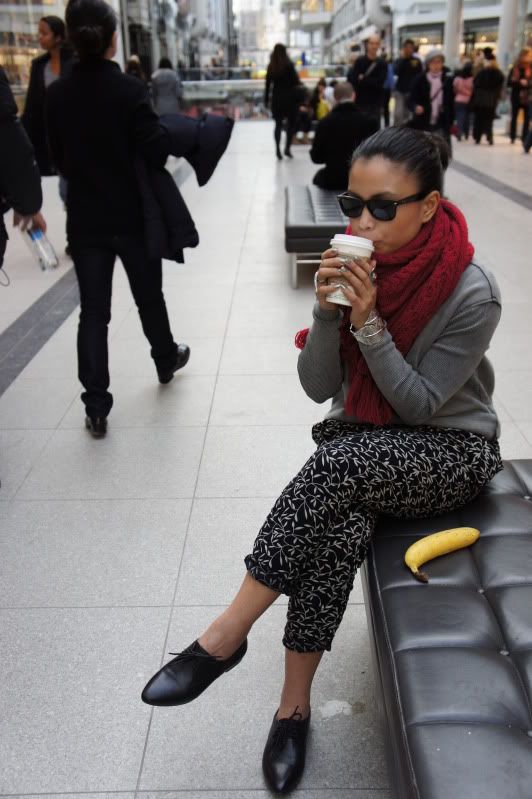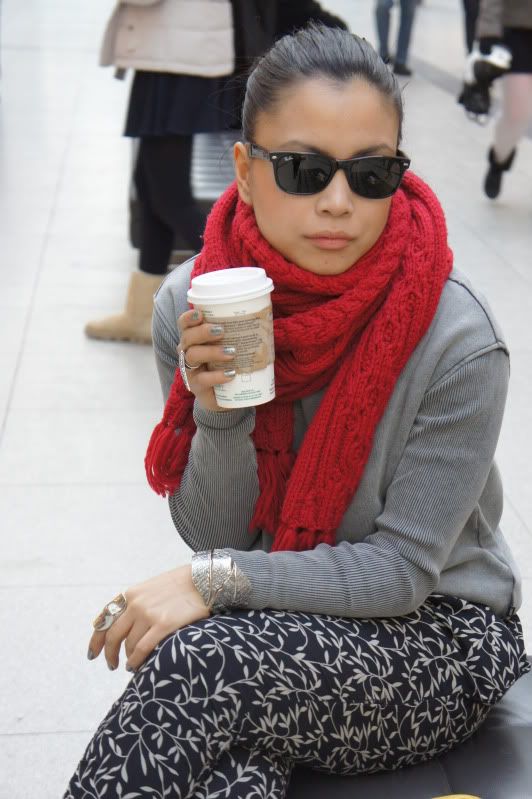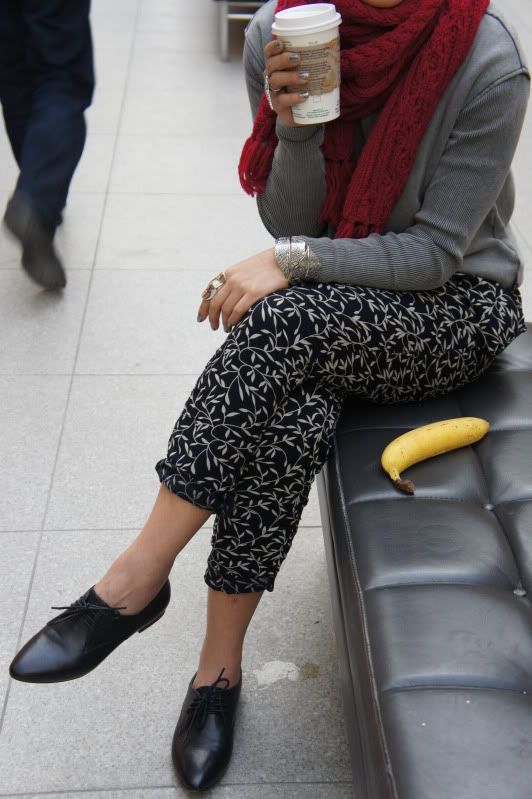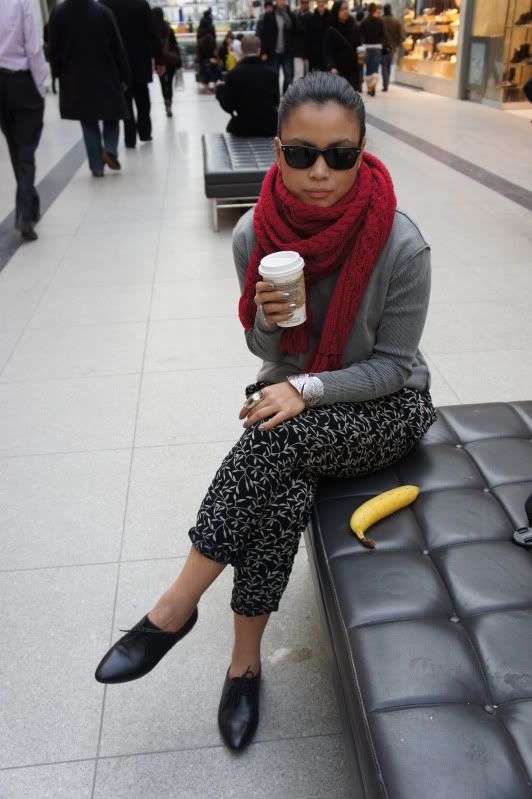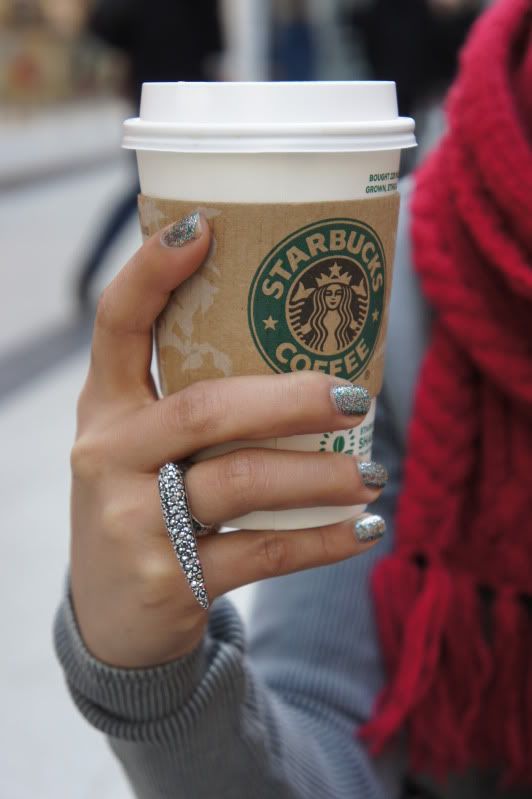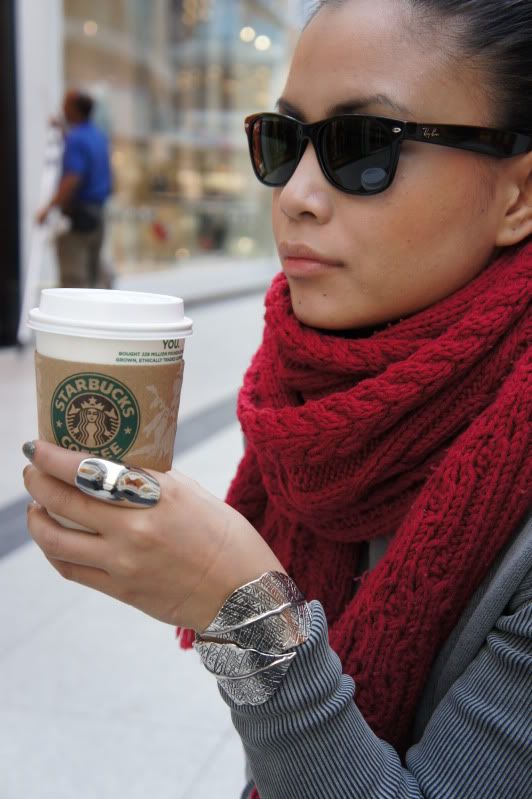 Hence, these photos are a true representation of my mood today - relaxed and maybe a little moody, lol.
Have a great weekend everyone!!! xo