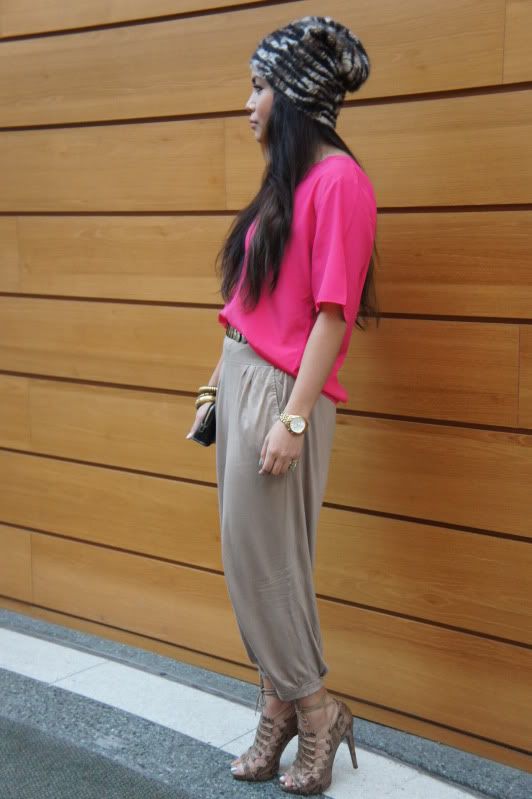 H&M beenie | Vintage top | H&M harems | Zara platforms
Hi hunnies! Sorry that I haven't posted in the past few days :( It's just that I started working out again (shooting for a daily routine - yikes!) and my body is so sore in the mornings that my mind cannot focus on putting together a great outfit. Instead, all I want to do is get ready, quick, then get out of the house and off to work. Since Spring is just around the corner, I thought it's time to get that hot body that I've been dreaming of ready for Summer show-off.
And speaking of Spring, I thought I'd get started with the vibrant colours now so at least something will brighten up my day even if the sun refuses to. So I put this outfit together, and unfortunately, my camera died after only 3 lousy shots, but I hope you get the drift.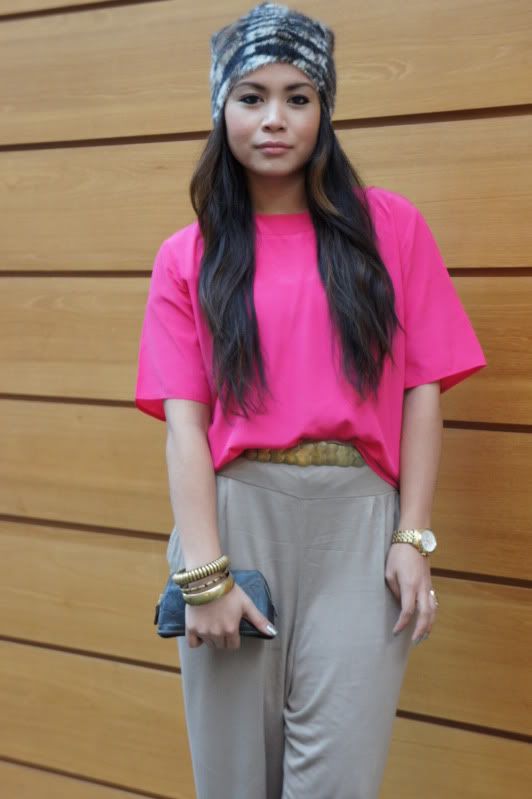 I might branch out just a tad little from my neutral minimalistic looks this Spring and Summer and experiment with colours and patterns. I am definitely feeling bold and brave both in my workouts and fashion choices so stay tuned!