H&M headbow | Zara cardigan | SIlence and Noise tank | H&M pants | FCUK belt | Mimosa wedges | Louis Vuitton bag
Just a quick post of my outfit today. It's snowing heavily here in Toronto so I couldn't really bear to stand outside for a long period of time, hence the lack of photos to choose from.
I bought this headbow 2 years ago and I barely wore it since I would get funny looks from strangers, lol. But now, I see more and more posts of this baby on other bloggers so I thought what the heck, let me rock it again ;)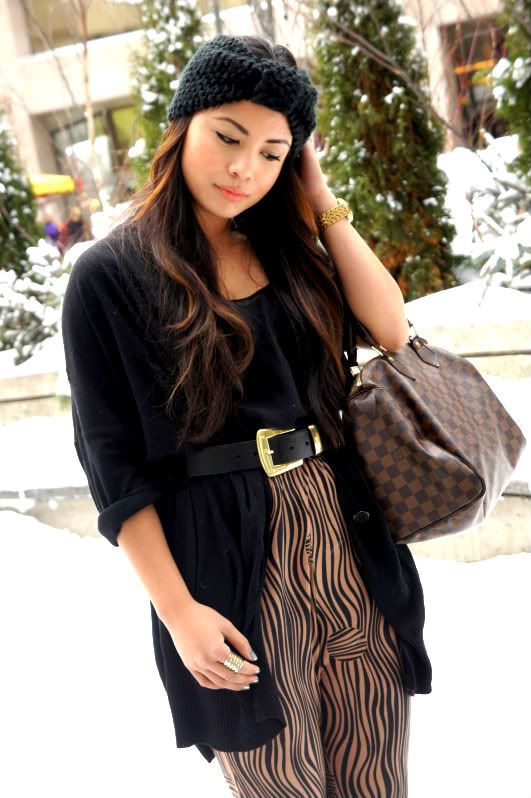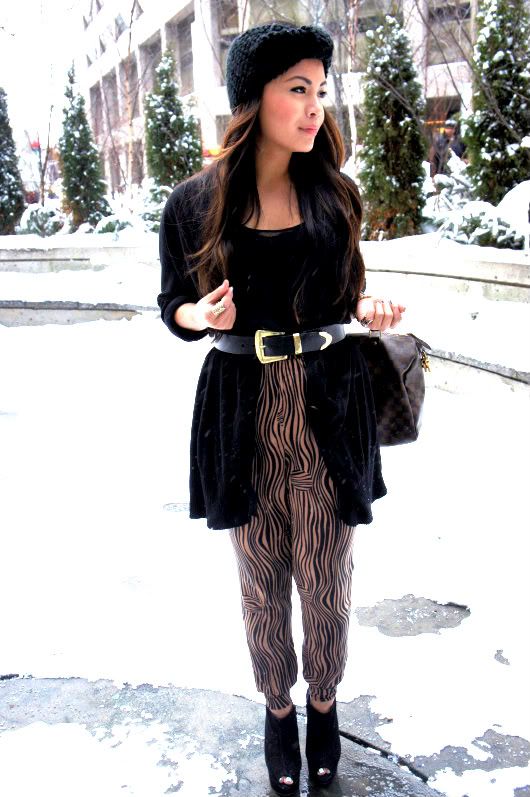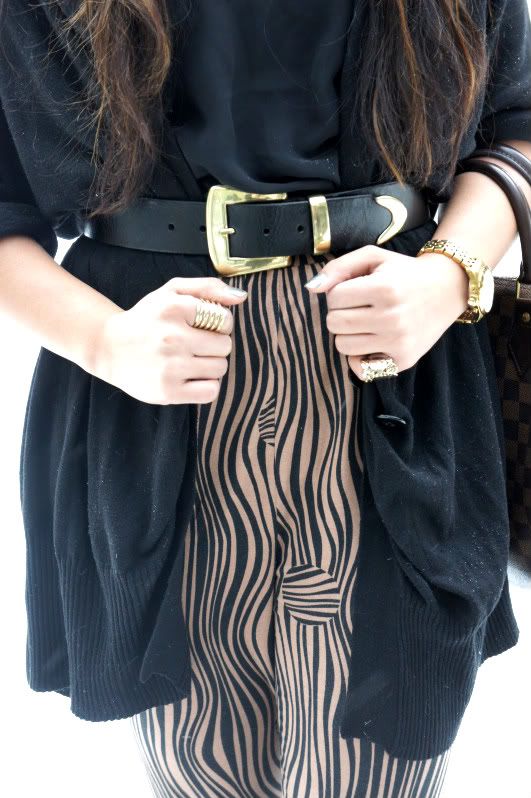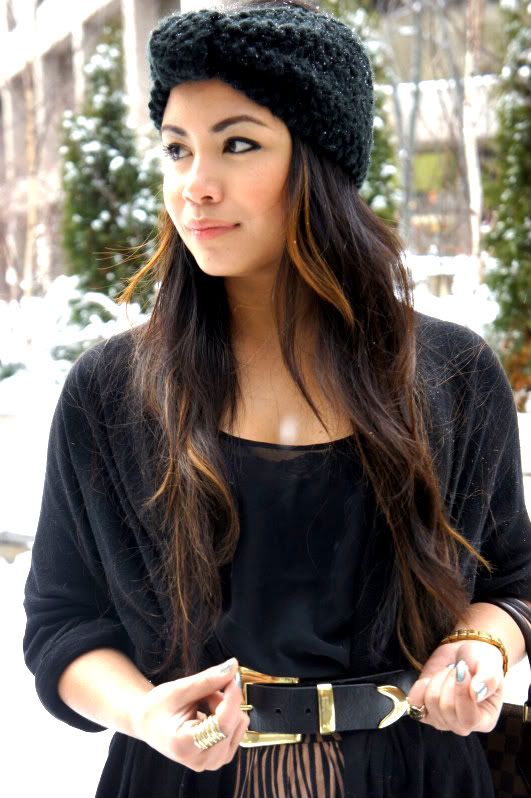 And don't worry, these are not the shoes I wore outside in the snow - I swap into my Sorels for that!
Have a great day guys!