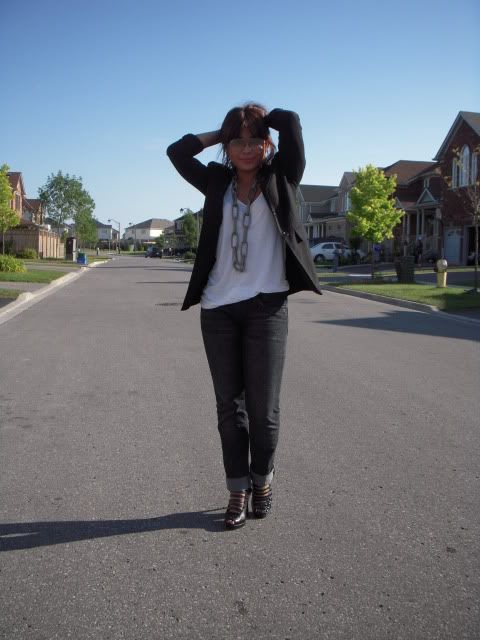 Could you think of a better day to stand in the middle of the road and take advantage of

the natural sunlight for your pictures? Well for me, that day was today. Luckily, my boyfriend lives in a neighbourhood that is peaceful and safe enough to do what I'm doing, compared to the buzzing City of Toronto where I reside. In Ajax, the houses are beautiful, the roads are wide and clean, the air is crisp, and although it is quite far from the City life, I would definitely consider moving here when the time comes of starting my own family...but, let's not get ahead of ourselves her, lol. I am a bonafide City Girl!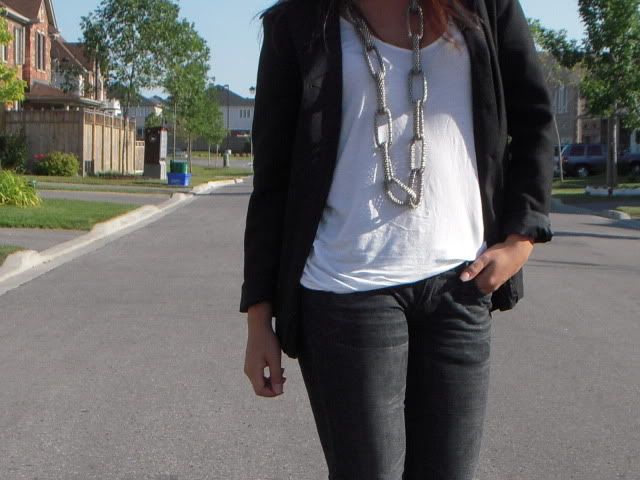 I'm wearing a vintage blazer purchased at Value Village for $12.99, white sheer tank from Wal-Mart, skinny jeans from Winners, chain from Aldo and booties from Forever 21. When I bought this blazer, I also bought 2 more of which I will definitely showcase very soon as one of them is just a fantastic find! You gotta love second-hand stores!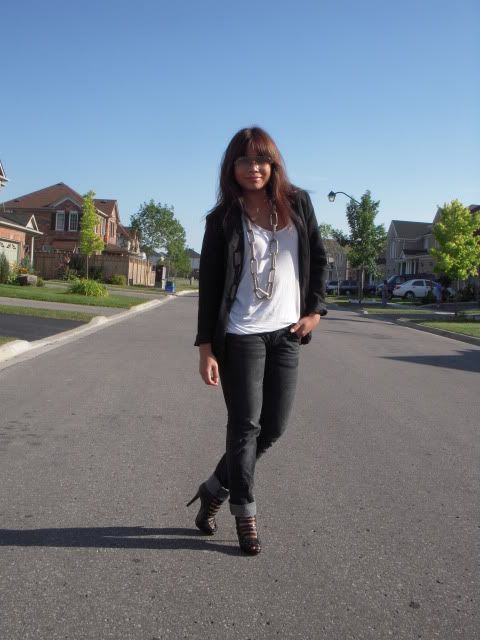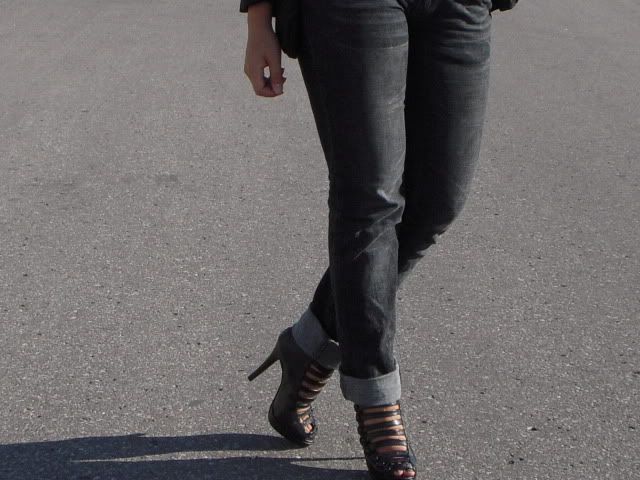 By the way, people have always asked me where I got my Ray Ban Aviators. I got these at an Optical Shop back in Santa Clara, California. I bought these on sale for $80.00. I have had these for 7 years now and although I have dropped, scratched and sat on these babies countless times, it is still miraculously near-perfect and these are probably, by far, my best investment to date!