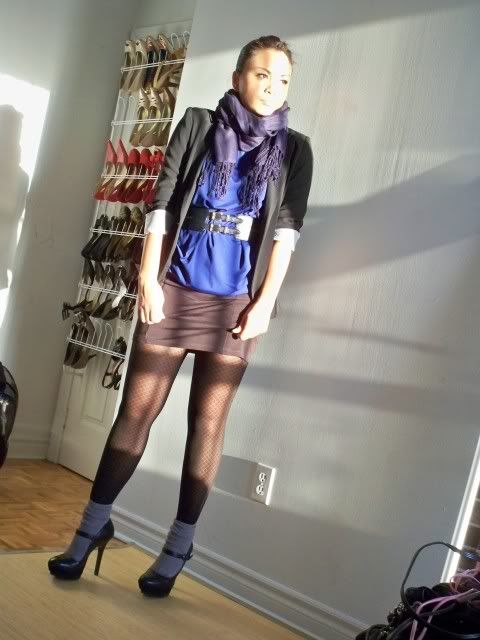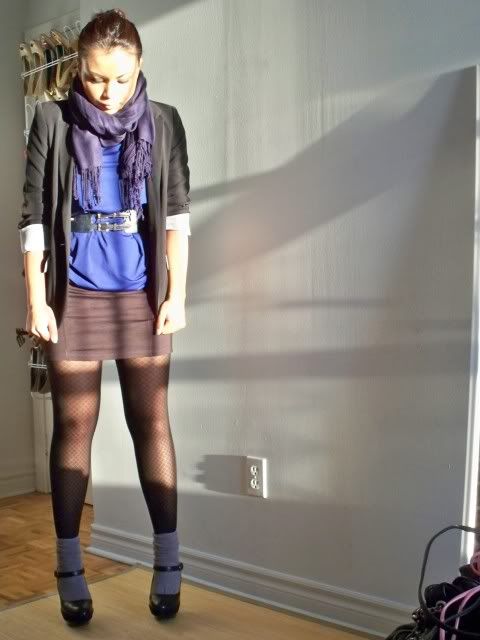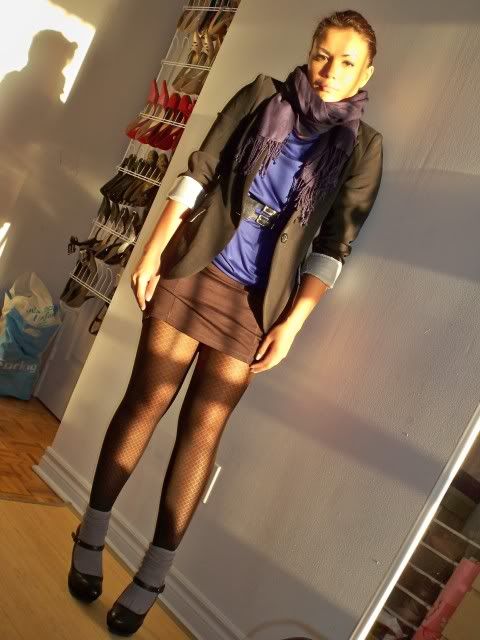 (urban planet blazer, people are people shirt, h&m skirt, ardene scarf and tights, and aldo platforms)
6:25 a.m., I woke up with an idea as to what to wear to work. I thought this royal blue top would go nicely with a navy blue blazer and a silver pleated skirt. Then I looked in the mirror and, you know when you look at your whole outfit and think that although it could work , there is just something "off" about it? Well that's what I thought, so I replaced the pleated skirt with this fitted pencil one and it was my first good choice of the day!
7:45 a.m., satisfied and off to work.